Well, 1st off congratulations! You have just purchased an amazing piece of technology. You've also joined a passionate group of owners and enthusiasts. But what do you do now? The obvious answer is to drive it and enjoy it. We've noticed a trend  that for many newly minted Tesla Model 3 owners, this purchase is one of their largest vehicle purchases, in terms of cost, in their lifetimes. Teslas in general are not inexpensive, and you spent lots of your hard earned money to acquire one. It's safe to assume that you want to take care of it, and maybe add some of your own personal touches to your vehicle. So what can you do to make sure that your Tesla Model 3 / Model S / Model X looks its best for many years to come with a minimal amount of effort? Maybe you'd like it to have a slightly different look than your neighbors or co-workers Tesla?
A lot of owners approach us to protect their purchase. The two biggest concerns most that most Tesla owners have are protection from unsightly rock chips and damage from road debris, and maintaining the appearance of the vehicle. The two most popular items are clear bra and ceramic coatings.
Clear Bra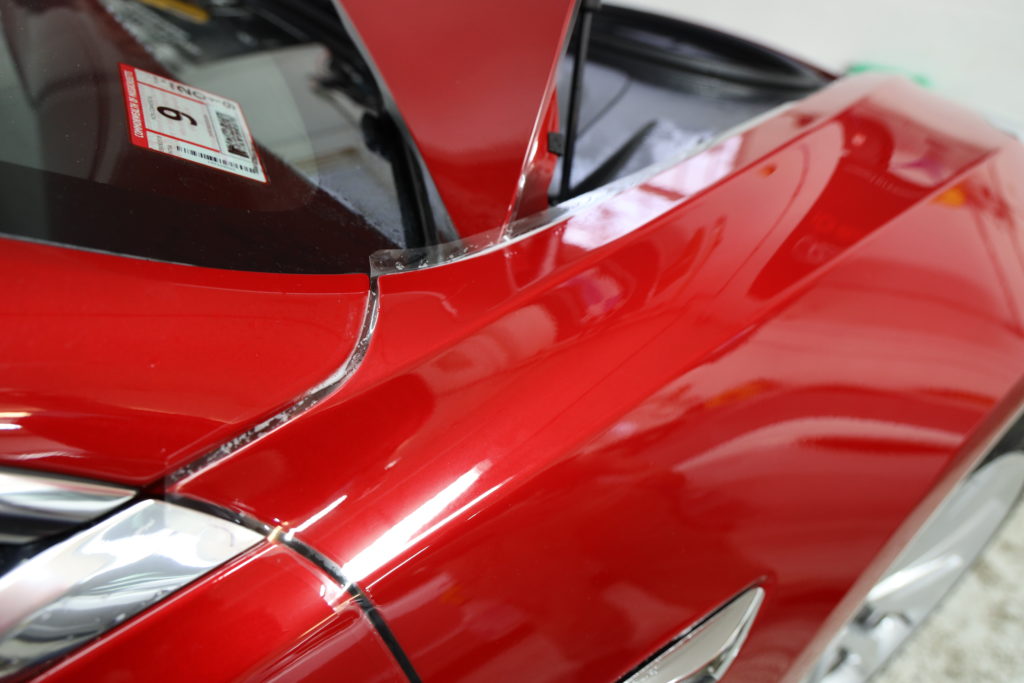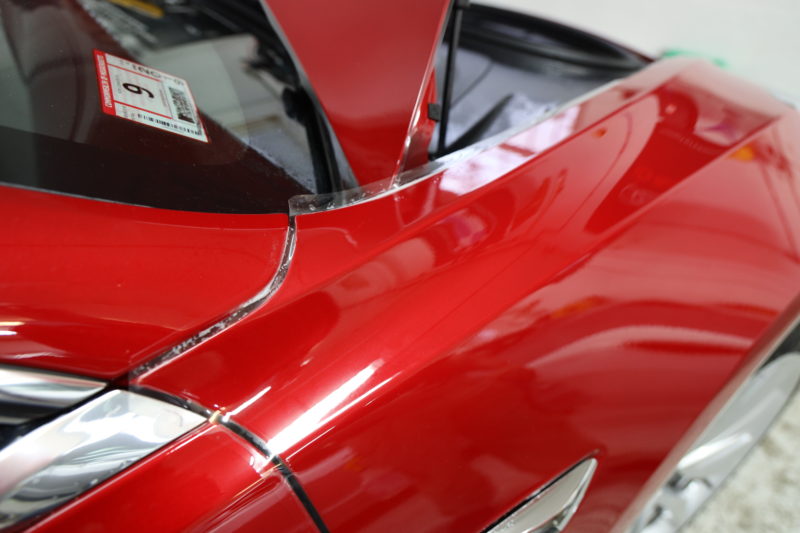 It goes by many different names, clear bra, paint protection film, ppf, etc. Clear Bra is one of the best ways to prevent your paint from being chipped, pitted and scratched by road debris. It is a layer of polyurethane that has a clear coat top coat. It goes over your painted surfaces and absorbs damage that otherwise would be inflicted on your paint. The brand we use most often is XPEL Ultimate Plus. It does have some self healing properties, and will self heal light marring and scratching. It does an excellent job of absorbing damage from road debris that is flung up on the road way. It carries a 10 year warranty against manufacturing defects such as yellowing, cracking, delaminating, hazing and/or staining.
We make sure that prior to install that we properly prep the areas that are receiving film. We wash down the area, chemically decontaminate the paint, clay bar and lightly polish prior to installing film. Most shops do not do this. But we do, to make sure you have the best install possible.
Ceramic Coatings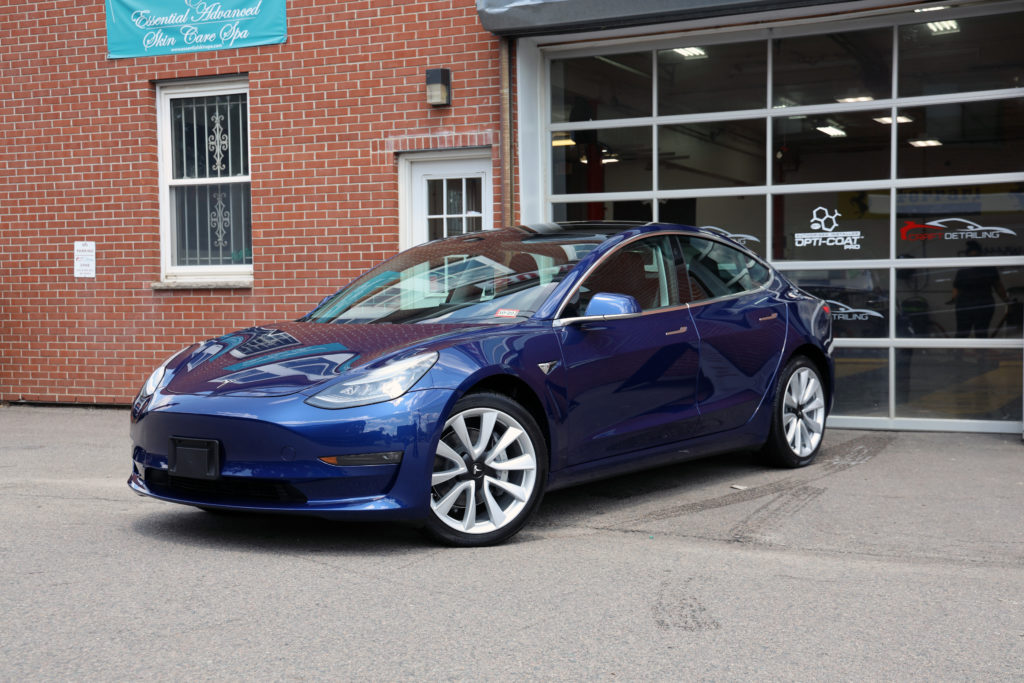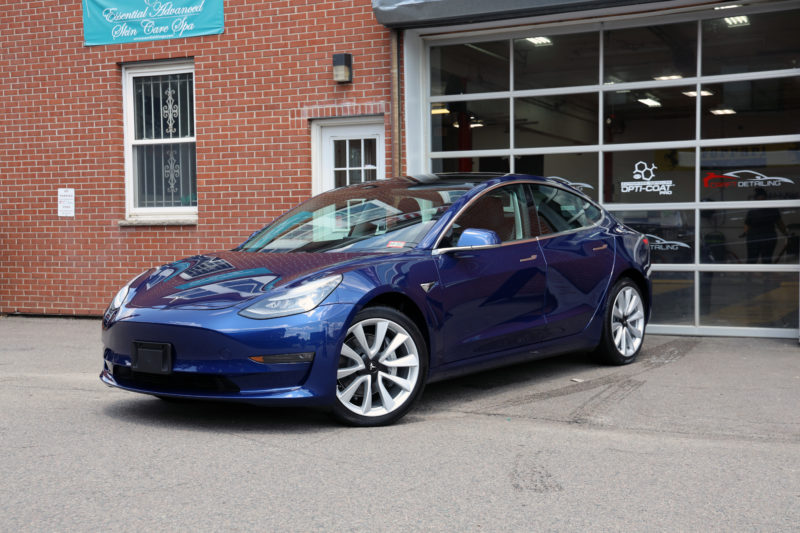 Tesla paint is very soft, and is vulnerable to chemical etching from bird lime, bug guts, tree sap, and anything that has acidic properties.  Having a ceramic coating is one of the most popular services that Tesla owner like yourself opt for.
We are proud to install Opti-Coat Pro Plus. Made by Optimum Polymer Technologies, its is made in the USA and is the industry leader in Ceramic Coatings. Opti-Coat Pro Plus is a permanent coating that comes with a 7 year warranty. Opti-Coat has been around for more that a decade and has 10+ years of actual proven longevity. No other coating on the market can claim that.
One of the question we get often is how many layers is Opti-Coat Pro Plus. It is a 2 part ceramic system, however it is not 2 layers. The 1st component provides all the chemical protection, while the 2nd provides the added gloss. The two components chemically combine themselves during the installation process.
We know that other coating manufacturers offer multiple layers in their coatings. Our ceramic pro line coating does not require this. We do not offer a diamond, platinum, gold, silver, bronze, emerald, package because this is all marketing nonsense with Opti-Coat Pro Plus. One other benefit of Opti-Coat Pro Plus, is that once its applied, there is no ceramic coating upkeep required. You do not need to top off the ceramic, nor are there inspections required to maintain your warranty. Think of other coatings as a subscription service with a large up front buy in, but not with Opti-Coat Pro Plus. Opti-Coat Pro Plus will not lose gloss over time. You can't say that with other ceramic coatings. With Opti-Coat Pro Plus we do advise that you do a chemical decon wash and a light clay from time to time, but for as long as you own your Tesla, you do not have to re-apply Opti-Coat Pro Plus or add ceramic to top it off.
Opti-Coat Pro Plus offers:
Industry leading chemical protection
A coating based on science, not marketing
Incredible gloss
7 year warranty
Much easier to keep clean
Washing takes less time
A warranty from a real insurance company
Will not lose gloss over time
Will never have to wax, ever!
Made in the USA
Chrome Delete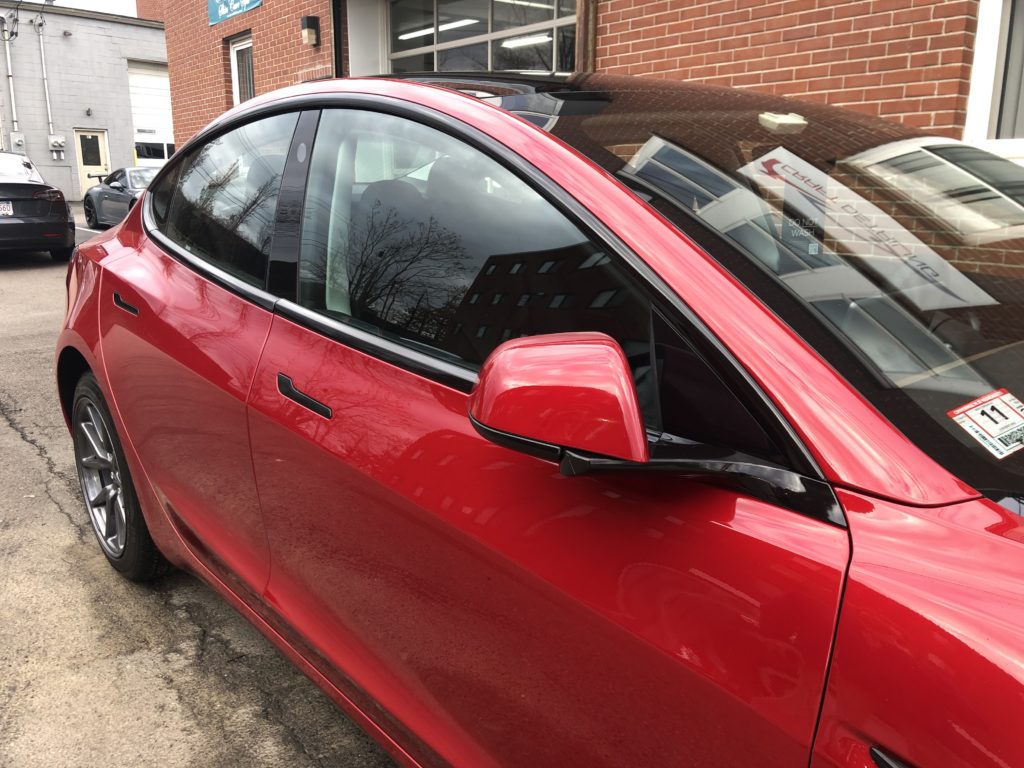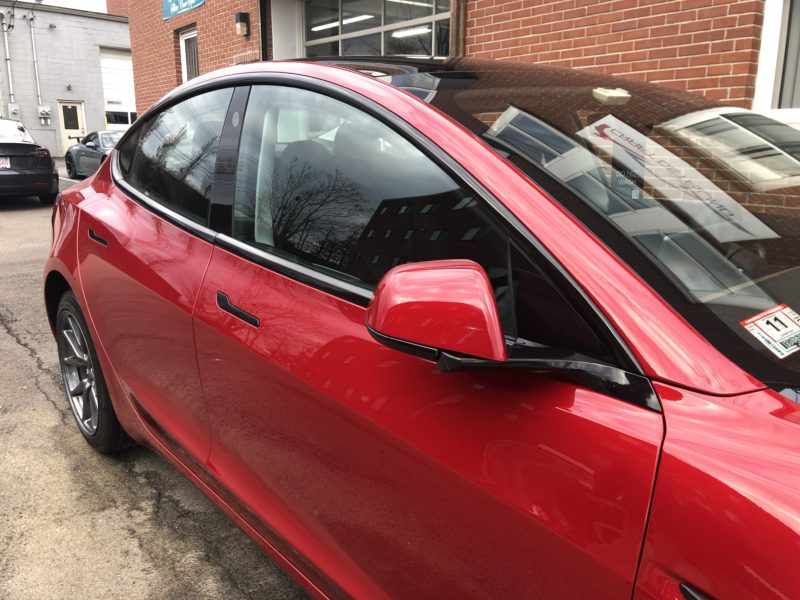 Hate your chrome trim? We can fix that. We vinyl wrap all the chrome to give your Tesla a more sporty look
Wheel Protection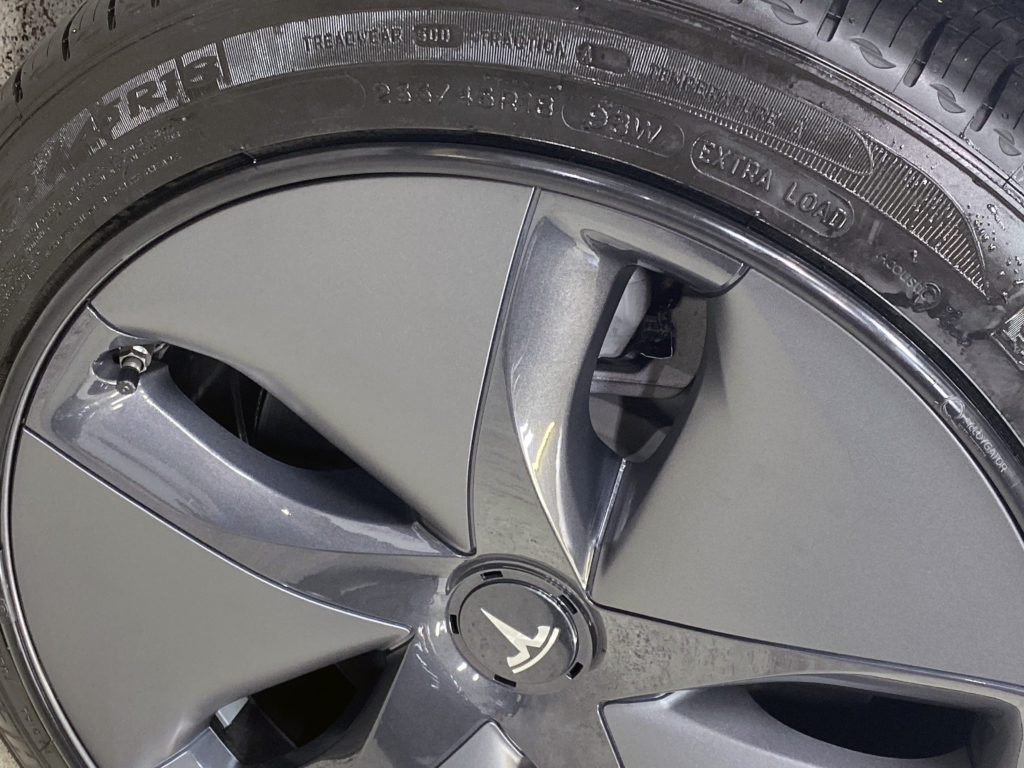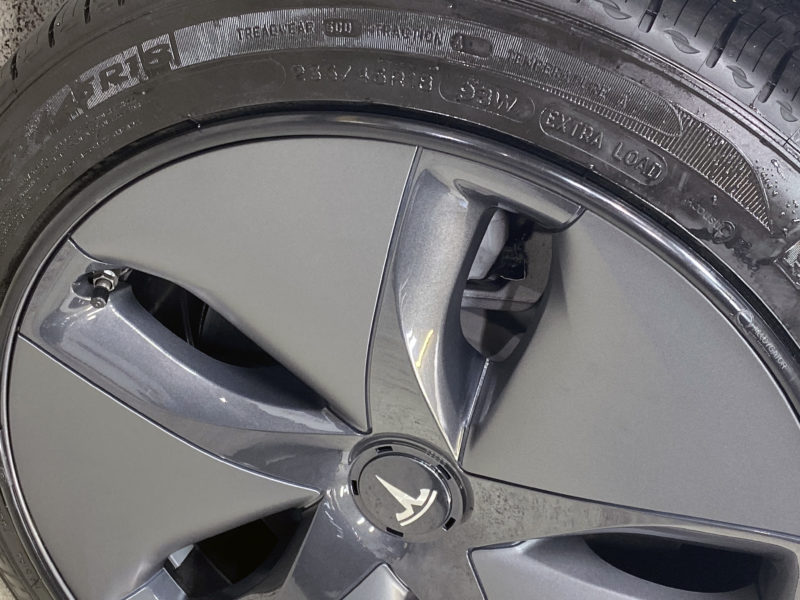 Are you or your loved ones attracted to curbs? Unfortunately we know plenty who are. We are an official installer of Alloy Gator. These are not the cheap stick on kind of protection. These lock into place between your tire and wheel, so if you do kiss a curb, they will not fly off. If you have a Tesla Model 3 you can have these installed and still use the aero covers
Why Choose Craft Detailing?
We wake up everyday, and ask ourselves, if this was our vehicle, how would we want it done. We treat every car if it's our own. We are passionate about what we do and it shows. We are the #1 Opti-Coat Pro Plus installer in the United States, and we service more Teslas than anyone else in New England. Our XPEL installs are second to none, and like Opti-Coat we install more XPEL on Teslas than anyone in New England.  We are located a 1 mile from the service center in Dedham, and have a great relationship with the folks at there. We usually can coordinate work and deliveries with the center as well. Check out one of our raving fans, and YouTube star, Matt Farrell. When he came in he had less than 1000 follower, he now has close to 100k. Way to go Matt!
For more information or to book an appointment please fill out the Request An Appointment section of this page. We look forward to hearing from you!